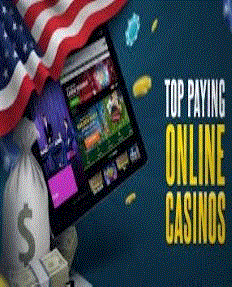 Best10casinousa.com is an online casino directory and advertising platform focusing on delivering quality information to visitors with interest in gambling at online casinos.
Our website is independently managed and owned from any US online casino. This allows us to provide objective information at all times. We also offer a marketing platform for different casinos on the platform, but such partnerships do not influence our opinions and reviews.
All users and visitors at Best10casinousa.com are advised to use the information contained within for informational and educational purposes only. We make no warranties or guarantees about the information featured on this site. Our website does not offer any type of real money gambling.
All access to and use of our website, the information and all materials herein is at your sole option, discretion, and risk. By the use of this website, you also agree to our terms of use stated herein.
In addition, users on the site must be of legal age to participate in gambling activities and must be eligible in their geographical locations. It is your responsibility to check with your local laws and confirm eligibility.
This website, the services, and all materials availed herein are made available on an "AS IS" basis. We make no warranty that the content on the website will meet your requirements, availed without interruptions, timely, secure, or error-free.