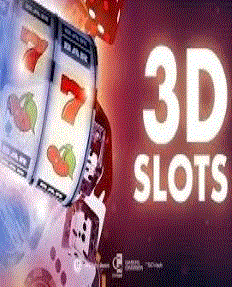 3D casino games are becoming more and more popular with people who love to play slots because of the incredible graphics and gameplay that they provide. You might have already seen 3D slots at some of your favourite online casinos and might have even wondered how they differ from the slot games that you are already used to playing.
What are 3D Casino Games?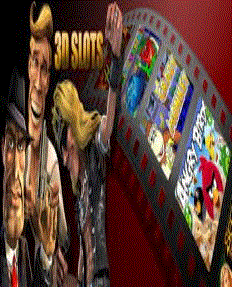 3D casino games stand out in a big way and not just because of the "3D" in the name. These games are basically like other video slot games that players like you are used to seeing in large quantities at online casinos with the exception that they are designed to provide players with better graphics in a 3D format to enhance the player's experience. Since they really are video slot games, sometimes people are confused about these games but just think of them as another type of video slot game and you are fine!
Software developers go out of their way in order to make 3D casino games as realistic as possible and once you have tried them you will see how good they are at doing this. Basically, when software companies get down to designing these games they want to make the action look as real as possible and what players get is a game where the objects on the screen appear as if you could just reach out and touch them; as this technology gets better the games seem more life-like.
How 3D Casino Games Work
Just as you would expect, most of the 3D slots that you are going to encounter at online casinos have some type of story that makes the game a lot more interesting to play. As you play the particular 3D slot in question, you make progress through the story and that in itself keeps you well-entertained! Players are required to follow the storyline in order to make it to the next level and how long that takes depends on the particular 3D slot that you are playing.
The Best 3D Slot Games to Play
Now that you know what 3D casino games are and how they work you are probably wondering what great titles there are out there for you to enjoy. Here is a short list of some 3D slot games you might want to check out:
The Slothfather: The Slothfather is a 3D game made by software developer Betsoft which is considered to be one of the best companies in the industry; consequently, this game has become one of the most popular 3D slot titles currently available at online casinos. The theme and storyline here revolve around gangsters who each have a particular skill that will help you as you play.
Jungle Jim El Dorado: This 3D slot title has you exploring South American jungles as you look for the legendary city of gold known as El Dorado. This game is produced by Microgaming and features beautiful 3D graphics that will impress you, 5 reels, a total of 25 paylines and lots of possibilities for free spins.
The Rift: The Rifts is a 3D slot game from Thunderkick that stands out because of its dark undertones. The storyline here revolves around a rift the leads to the underworld and you will be playing with 5 reels, 17 paylines, wild symbols, and free spins!